Immerse Yourself in the Word with Logos 7 Baptist
Engage the Baptist tradition like never before with a vast, interconnected library of Baptist resources from authors such as John Piper, Charles Spurgeon, Charles Stanley, and many others. Logos 7 Baptist is the tool that will take your study to the next level with a world-class library of Baptist resources, features such as Timeline and Bible Facts, and Logos 7's powerful search and study tools.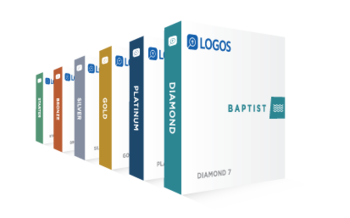 Get Logos 7 Baptist today!