Study the Synoptic Gospels with Dr. Evans
Examine the Synoptic Gospels—Matthew, Mark, and Luke—with Dr. Craig Evans. Follow the story of Jesus from infancy to Resurrection to discover the ancient context of Matthew's Gospel, the authorship of Mark, and the implications of Luke for the church today.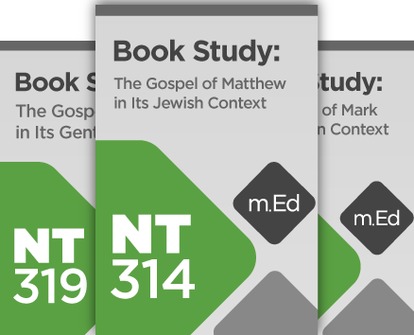 Get the Craig Evans Synoptic Gospels Bundle today!
Find scholarly notes on any biblical passage
The Logos 7 Passage Guide helps you find fast, comprehensive information on any passage—commentary notes, cross-references, scholarly articles, cultural concepts, images, and more.
Enter any Bible passage into the Passage Guide, and get back a wealth of information—both a sweeping glance at the passage and the tools to dig deeper. You'll get a list of commentaries, cross-references, illustrations, ancient literature, journal links, sermons by your favorite pastors, media, cultural concepts, and more.

Get a Logos 7 base package and start exploring the Word.
See what's new with Pre-Pub
Pre-Pub helps you get the best price on new books, courses, and products. The sooner you preorder, the more you save. When enough people place their orders, the resource is produced, and you get an unbeatable deal.
See what's on Pre-Pub right now.