See what Radically Normal looks like
Do you feel that your life is pleasing to God—almost? When you hear about pastors, missionaries, and popular speakers, do you feel just a bit second-class, as if your life appears lukewarm and not as radical as theirs?
You're not alone. A vague sense of guilt is common in the church. We know God's grace is the key to eternal life, but it's so much more than that—it's the key to a joy-filled walk with Him every moment. Josh Kelley shows why you don't have to give away everything you own to be a fully committed follower of Jesus Christ.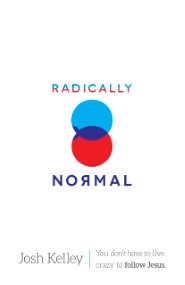 Get Radically Normal today!
Dive into the Psalms with Dr. Erika Moore
Explore the Psalms with a blend of exegesis and historical commentary in The Psalms as Christian Worship and its sequel, The Psalms as Christian Lament. Bruce Waltke, who has been teaching and preaching the book of Psalms for over fifty years, skillfully establishes the meaning of the Hebrew text through the careful exegesis for which he is well known. James Houston traces the church's historical interpretation and use of these psalms, highlighting their deep spiritual significance to Christians through the ages.
While much modern scholarship has tended to "despiritualize" the Psalms, this collaboration by three evangelical scholars carefully attends to the two voices of the Holy Spirit—heard infallibly in Scripture and edifyingly in the church's response.

Get The Psalms as Christian Worship and The Psalms as Christian Lament today!
Save up to 70% on select Mobile Ed Courses through June 16
For a limited time, you can save 20–70% on a wide range of Mobile Ed courses addressing some of the faith's toughest topics, including Law and Gospel, the New Perspective on Paul, the Trinity, Eschatology, Apologetics, and more!