Rediscover The Original Jesus
From hit songs to bumper stickers to football eye-black, Jesus is trending high wherever you look. But at the end of the day, many "try Jesus" and come away disappointed in the experience. That's because the Jesus of popular culture looks much more like us than the God-man who appeared in the flesh two thousand years ago. We've developed plenty of imposter Jesuses that feed into our selfish desires—Guru Jesus, Braveheart Jesus, Dr. Phil Jesus, Free-Range Jesus. The problem is, they don't have the power to save us or transform us into new creations.
The Original Jesus calls us back to the Jesus who demands our worship—the potter who molds us, the clay. Seekers, skeptics, and sojourners in the way of faith will see Jesus for who he really is: God in the flesh, calling us to surrender our very lives that we may truly live.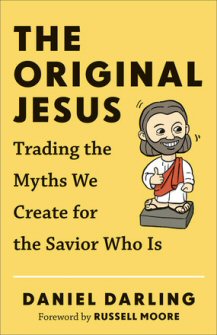 Add The Original Jesus to your library now!
Get Derek Kidner's book on Ecclesiastes
"Vanity of Vanities," says the Preacher, "Vanity of vanities! All is vanity." (Ecclesiastes 1:2) Is that what life is all about? A wisp of vapor, a puff of wind, a mere breath—nothing you can get your hands on—the nearest thing to zero? So says the Preacher in the book of Ecclesiastes. But is this the whole message of Ecclesiastes?
Derek Kidner introduces this book of Ecclesiastes, which speaks so powerfully, to our generation. His love of Hebrew poetry and his understanding of biblical mind shine through in this book.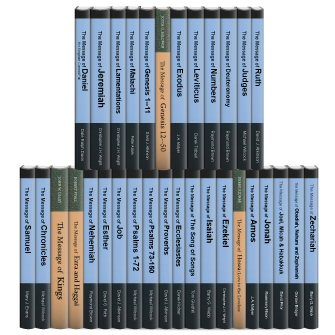 Get The Message of Ecclesiastes today!
See the Old Testament in high definition
The Old Testament writers used a variety of literary and grammatical devices to guide their audience. Some of these devices function to attract attention to important information, while others served to push less important information into the background. Some were used simply to grab your attention, alerting you that something important or surprising was about to happen. The ability to identify what these devices are and where they occur in the text will be a valuable help for your Bible study. Until very recently, these kinds of tools have only been accessible to those who have invested years and years of study in the Hebrew language and linguistics.
In the Lexham High Definition Old Testament the text is marked up with visual representations for a variety of discourse devices. Hovering over any of the devices gives you a pop-up window with a concise definition, allowing you to stay right in the text. Right clicking on the device gives you the option to jump to the glossary for a definition, explanation, illustrations, and questions to ask yourself to understand why the author used that specific device. Since all of these devices are tagged, you can even search for the various devices across the entire Old Testament or in a specific corpus of Scripture.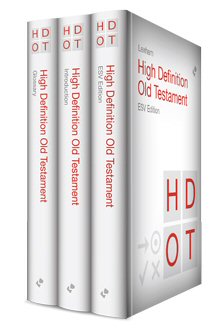 Get the Lexham High Definition Old Testament today.
Save on titles about Christian living and more this month!
Throughout the month of July, you can save on key titles on subjects such as Christian living, New Testament studies, and more. There's even a collection of works on Christian living to help deepen your walk with God.