See the rest of Runge's work on James
Study and teach James like never before! Dr. Steve Runge, author of Discourse Grammar of the Greek New Testament, provides discourse-based commentary, featuring custom-designed slides to use in your teaching. Talented designers tailored these infographics to illustrate the key ideas of each passage, and you can export them for use in your own sermons or Bible studies.
Divided into preachable chunks, this commentary draws on insights from the six-volume Lexham Discourse Greek New Testament to examine the linguistic and literary clues in the text, highlighting what you need to know. Dr. Runge follows the flow of the book, presenting the big ideas of each passage and applying his linguistic and exegetical expertise to guide your study. The High Definition Commentary: James is a one-of-a-kind Bible teaching tool, and it's only available from Lexham Press.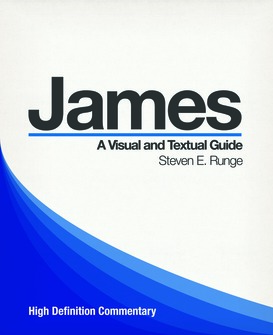 Get High Definition Commentary: James today.
Take a closer look at the theology of work
Darrell Cosden explores and investigates the theological implications of the nature, meaning, and value of human work. Through dialogue with Moltmann, Pope John Paul II, and others, Cosden develops a genitive "theology of work," presenting a theological definition of work and a model for a theological ethics of work that shows work's nature, value, and meaning both now and eschatologically. Work is shown to be a transformative activity consisting of three dynamically inter-related dimensions: the instrumental, relational and ontological.
Timothy Bradshaw says that Cosden's book, A Theology of Work, "will provide a significant focus for much theological debate of a neglected topic."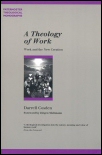 Get A Theology of Work today.
Start your research with Lexham Bible Guides
The Lexham Bible Guide is your starting point for study and research. It surveys all the relevant literature on a passage and brings the summary back to you.
These guides summarize a broad range of views on a particular passage—views you may or may not agree with, but in all cases, views you will encounter as you critically study the text. A complete introduction to each literary unit in the Bible, they will bring new thoroughness to your research.
The Lexham Bible Guide gives you the tools you need to find fast answers. It summarizes content from your books and organizes it in an easy-to-follow format. It gives you the direction to begin your study.