Study urban apologetics with Dr. Ellis
Dr. Carl F. Ellis Jr. is the assistant professor of practical theology at Redeemer Seminary in Dallas, Texas, and the associate pastor for cultural apologetics at New City Fellowship. Dr. Ellis studied under Francis Schaeffer at L'Abri in Hermoz sur Ollon, Switzerland, completed his ThM at Westminster Theological Seminary, and holds a DPhil from Oxford Graduate School.
In Apologetics in an Urban Context, Dr. Ellis describes the assumptions and implications of urban apologetics. The urban environment is distinct and growing quickly, and a biblical apologetics approach that recognizes this is more necessary than ever. Unlike classical apologetics which stems from philosophy, urban apologetics also incorporates sociology, anthropology, and history (global and local). Dr. Ellis uses the African-American experience as a case study to clarify his points.
The course is one of four included in the Mobile Ed: Apologetics Bundle.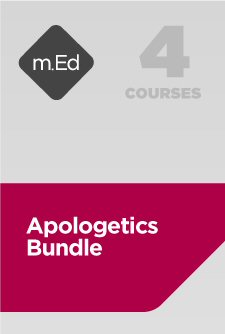 Get the Mobile Ed: Apologetics Bundle today.
Get more language tips with Dr. Runge
The Lexham Discourse series represents the culmination of years of study on discourse features and devices, which speakers and writers of all languages use to convey meaning. This is a first in the study of biblical texts: a complete discourse analysis of the whole Bible, constructed with visual representations for numerous communicative devices throughout the Hebrew Old Testament and the Greek New Testament. These are devices we use in English every day, but determining what they are, what they signify, and how to identify them in the Bible is something the vast majority of people are not equipped to do. The Lexham Discourse Bible identifies these discourse markers and performs complex discourse analysis of the entire Bible quickly, easily, and accurately, making it one of the most advanced tools for studying the Hebrew or Greek text.
Discover the full line of of Lexham Discourse products with the Lexham Discourse Bundle. Our Discourse Bible Datasets allow you to quickly identify and search the discourse devices in the Old and New Testaments. The Lexham Discourse Commentaries help you dig deeper and use discourse methods to help prepare your sermons Bible studies, and small group and Sunday school lessons. You'll walk step-by-step through the exegetical process with the Discourse Mobile Ed courses, and gain deeper understanding of the nuances of the Greek language with the Discourse Grammar of the Greek New Testament and The Greek Verb Revisited.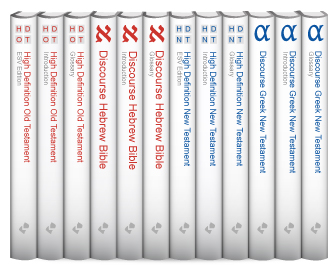 Get The Lexham Discourse Bundle.
Make church services a breeze with Proclaim
Proclaim lets you quickly format lyrics into beautiful slides, run the entire church service from your mobile device, make last-minute changes with ease, and have your changes sync across multiple devices. Your team can arrange song lyrics, announcement slides, and sermon notes from anywhere. One On Air license allows you to install Proclaim on as many computers as you want (Mac or PC).
Smart Media automatically formats the slides to make your presentation look great every time. You can broadcast to your congregation's mobile devices using Proclaim Signals. And Proclaim integrates seamlessly with Logos Bible Software.
Download Proclaim and get 30 days free!
Get key resources for 30% off, plus dynamic pricing!
During this month only, get 30% off + dynamic pricing on all Zondervan books! Throughout the month of September, you can save on commentaries and other works that can enhance your Bible study and help to deepen your relationship with God.