Study Jesus with Dr. Perrin
The Jesus Studies Collection brings you an informative study of the person, work, and life of Jesus Christ. This collection compiles works by respected scholars, theologians, and authors including N.T. Wright, Nicholas Perrin, Craig A. Evans, and Gary M. Burge on the many fascinating issues surrounding Jesus. Topics of study include the use of Old Testament prophesy in the Christmas story and Jesus' teaching and ministry, the depiction of Jesus, his life, works, and teaching by the Gospel authors, and the significance of Jesus' death, burial, and resurrection. A biblical view of the Israel-Palestine debate is also addressed, as well as the relationship between Jesus and the Jerusalem Temple. The six volumes in this collection give not only a concise study of the historical Jesus, but also clear proof of his deity. The Jesus Studies Collection is perfect for anyone serious about gaining a deeper understanding of the historical, literary, and cultural contexts surrounding Jesus and his ministry.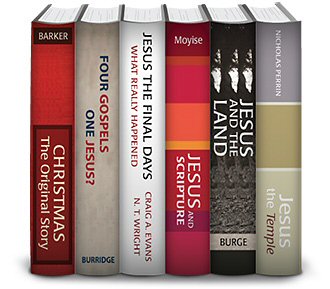 Get the Jesus Studies Collection today.
Learn Greek and Hebrew with Logos 7
Whether you want to learn Greek and Hebrew for the first time or are simply looking for a refresher, Michael Heiser and Johnny Cisneros are excellent guides. With this tools-based approach, you'll learn the terminology, tools, and methods needed to interpret words and passages of Scripture—without memorization.
Focused on exegesis. Rather than having you memorize vocabulary or translate phrases into English, lessons focus on using Greek and Hebrew to interpret the meaning of the text. Learn grammatical terms and concepts, proper methods for doing word studies, and common mistakes to avoid.
Equipping you with tools. Video tutorials show you how to use the advanced language tools in Logos 7. You'll also learn how to use dictionaries and lexicons, reverse interlinears, commentaries, and more.
Connected to your library. Each course is transcribed and becomes a searchable Logos resource connected to grammars, reverse interlinears, and other resources in your library. Read along as you watch the lectures and jump to recommended readings with a click.
Learning on your schedule. Watch 5–10-minute lectures from your mobile device or computer, whenever your schedule allows. Set your own pace, and then track your progress with quizzes and exams. These courses contain over 20 hours of lectures and demonstrations that will take you all the way from understanding the basics to performing advanced research techniques.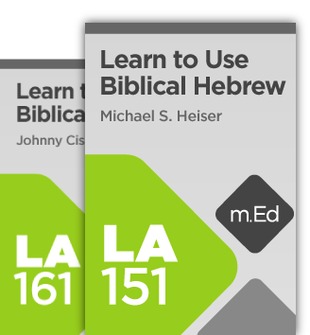 Preorder the Mobile Ed course today.
Own the next standard commentary
The Evangelical Exegetical Commentary is a brand new, 44-volume commentary series which incorporates the latest critical biblical scholarship and is written from a distinctly evangelical perspective. Published by Lexham Press, the EEC is the next standard commentary on the entire Bible for evangelicals. Like the Word Biblical Commentary and the Baker Exegetical Commentary, the EEC is written by a team of leading biblical scholars. Contributors to the EEC include Eugene Merril, Edward Glenny, Michael Stallard, Stanley E. Porter, John Oswalt, William Barrick, Eugene Carpenter, Richard Averbeck, R. Dennis Cole, H. Wayne House, and many others.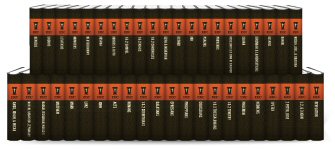 Get the Evangelical Exegetical Commentary.
Save on tons of titles this month!
Throughout the month of September, save on titles covering theology, New Testament studies, and more.


Browse this month's sale titles now!