Learn to use biblical Greek and Hebrew
Whether you want to learn Greek and Hebrew for the first time or are simply looking for a refresher, Michael Heiser and Johnny Cisneros are excellent guides. With this tools-based approach, you'll learn the terminology, tools, and methods needed to interpret words and passages of Scripture—without memorization.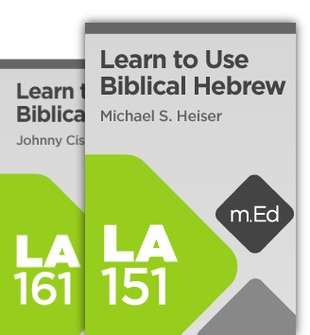 Get Learn to Use Biblical Greek and Hebrew with Logos 6 today!
Study Colossians with Dr. Jipp
In this course, Dr. Joshua Jipp takes you through each passage of Colossians, identifying important themes such as Christ's work in creation and redemption, our union with Christ, and sanctification. You'll learn from Paul how to pray God-centered prayers of thanksgiving and intercession. You'll better understand the role that Christology plays in Paul's argumentation and how that Christology can shape our identity each and every day.
Dr. Jipp also provides background information on the church in Colossae and describes the challenges the Colossians may have been facing. He examines the genre as well—you'll learn what an epistle is, why someone like Paul would write one, and what you should be looking for as you read.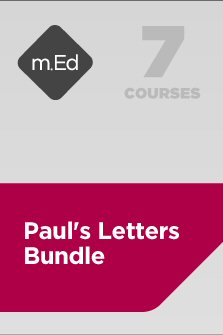 Get Dr. Jipp's course in the Paul's Letters Bundle.
Use the tools Bible scholars choose—for free!
The free version of Logos Bible Software puts insights from across all of Scripture—and a collection of key biblical resources—right at your fingertips. With Logos 7 Basic, you'll do basic Bible study tasks and see for yourself how Logos can help you discover, understand, and share more of the biblical insights you crave. Customize a Bible reading plan, take notes and highlight, consult devotionals and commentaries, and more—all with the help of intuitive, interactive tools.
Get key Yale resources for up to 75% off—including the Anchor Yale Bible!
During October only, resources from Yale are up to 75% off! Throughout the month, you can save on commentaries and other works that will enhance your Bible study and help to deepen your relationship with God.