Dr. Michael Heiser cautions us against being too quick to label something or someone "liberal" (0:10), and a segment about adding collections to your Logos 7 library to improv your Bible study (4:00).
Keep learning from Dr. Heiser
Dr. Michael S. Heiser is a Scholar-in-Residence for Faithlife. His varied academic background enables him to operate in the realm of critical scholarship and the wider Christian community. His experience in teaching at the undergraduate level and writing for the layperson both directly contribute to Logos' goal of adapting scholarly tools for nonspecialists.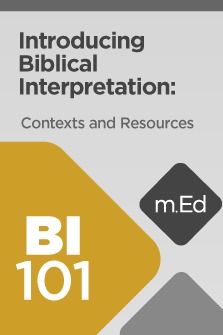 Browse all works by Dr. Heiser.
Maximize Logos 7 features
If you want the most bang for your buck and the most interconnected digital library available, this is the collection for you. Every single volume has been specially tagged and developed for enhanced functionality in the latest features of Logos 7. When studying a passage, you'll be able to reference:
Original-language grammars' mention of that passage, sorted by area of grammatical study
Systematic theologies that discuss that passage, sorted by denomination and theological sub-discipline
Sermons and homilies from the past 1,600 years which preach from that passage
Parallel passages across the Bible and the ancient religious corpus
Variant texts from ancient manuscripts which offer textual differences on your passage
Ancient parallels, quotations, and allusions across secular Hellenistic, Roman, Jewish, and ancient Near-Eastern writings
And much, much more . . .
This is the ultimate digital Bible-studying experience. You'll have everything you need to take on the Bible as a linguist, anthropologist, historian, textual critic, exegete, theologian, and preacher.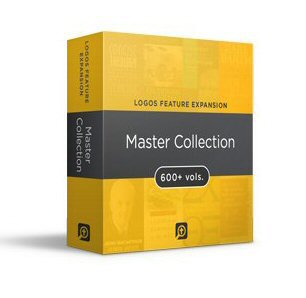 Add Feature Expansion: Master Collection today, or pick collections for the features you use most.
Get up to 51% on IVP UK resources—this month only
Save on resources from the reputable IVP UK publisher, including the popular Tyndale Commentary series (51% off), New Studies in Biblical Theology (51% off), and Bible Speaks Today series (50% off).