Kay Warren shares how the loss of her son influenced her understanding of mental health (0:10), and Dr. Heiser looks at Deuteronomy 29:29 to explain the "secret things" (3:15).
Choose Joy with Kay Warren
Ever wonder why some people seem to experience joy in their daily lives–even in the tough times—and others can't seem to find it no matter how hard they search? Is a joy-filled life really possible? The answer is yes! And it's possible for every woman, no matter what her circumstances may be. In Choose Joy: Because Happiness Isn't Enough, Kay Warren teaches women what joy really is, where to find it, and how to choose it in the good times and the bad.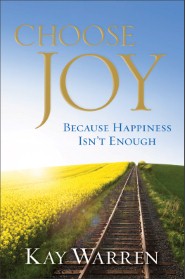 Get Choose Joy today.

Get Dr. Heiser's The Unseen Realm
The Unseen Realm presents the fruit of Dr. Heiser's fifteen years of research into what the Bible really says about the unseen world of the supernatural. His goal is to help readers view the biblical text unfiltered by tradition or by theological presuppositions. "People shouldn't be protected from the Bible," Dr. Heiser says. But theological systems often do just that, by "explaining away" difficult or troublesome passages of Scripture because their literal meaning doesn't fit into our tidy systems.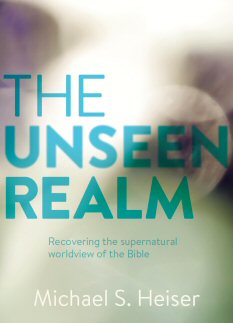 Get The Unseen Realm now, or learn more about the book here.
Get biblical counseling from Tim Clinton, Gary Thomas, Eric Johnson, and more
Mobile Ed lets you learn from some of the top biblical scholars in the world, right from home. And with these courses from Clinton, Thomas, and Johnson, you'll gain knowledge and skills to offer biblically-sound counsel, whether you're a pastor, therapist, or small group leader.
Check out all our biblical counseling courses here.
Snag Escape from Reason free—but only for a few more days!
Escape from Reason is Schaeffer's masterpiece of postmodern analysis. He unpacks humanism's presuppositions and pushes post-modernism to its logical conclusion—total meaninglessness. But in that despair, he counters with the answer to modern man's existential crisis—the gospel of Jesus Christ. 
Take on a deeper and more insightful understanding of Christianity's response to post-modernism with Escape from Reason, free until the end of June.