Dr. Mark Futato talks about how we can correctly interpret the book of Psalms (0:15), and Todd Bishop shows how to gain biblical insight using the Cultural Concepts tool in Logos (3:55).
Shape the future of this blog
Would you take a minute to tell us about yourself? We've designed a short survey to help us know what you like about the Faithlife Today blog and how we can make it better.
Take the survey. (Thank you in advance!)
Get Dr. Futato's Mobile Ed courses on Psalms
Learn how to study and preach the Psalms with these courses by Dr. Mark Futato. Dr. Futato begins by painting the big picture of the Psalms—how they're organized, what their genres and main messages are, and how they point to Christ.You'll learn how to examine the text piece by piece, using the same interpretive methods Dr. Futato uses in his own research and preparation for preaching. He then demonstrates how to transform what you learn in your study into a well-crafted sermon rooted in scholarship and communicated clearly.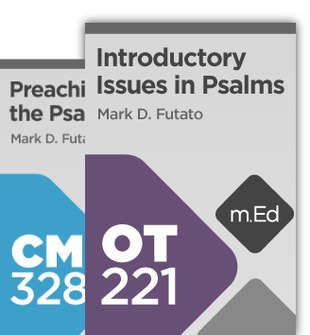 Get the Understanding the Psalms Bundle, on sale now for 71% off!
Study Psalms with Dr. Futato's book
Psalms has often been thought of as a book of praise, but it also contains mourning, bewilderment, and confusion. In fact, the amount of "negative psalms" outnumbers the psalms of praise. In Cornerstone Biblical Commentary: The Book of Psalms, The Book of Proverbs, Futato shows us the difference between the negative aspects and the psalms of praise and that praise is part of the concluding phrase in the book. Not only that, but praise is a large part of the negative psalms.
Tremper Longman III calls it "a treasure house of insight into the biblical text. Written by some of the best scholars working today, it is an essential tool for pastors, students, church leaders, and lay people who want to understand the text and how it relates to our lives today. Like the NLT text it uses as its base, this commentary series is extremely readable."
Get Cornerstone Biblical Commentary: The Book of Psalms, The Book of Proverbs today!
Last chance to grab your free book—plus two more for under $3!