Justin Wise teaches the first step to digital ministry (0:10), and the Faithlife motion graphics team showcases an animation inspired by Isaiah 55 (4:00).
Establish your church's social media presence
Did you know that you can see reviews of a church on Google Maps or Yelp? Have you considered what new people might find out about your church through a friend's social media? How often have you talked about "reaching people where they are"—and realized that much of the time, they are on the internet?
The Social Church: A Theology of Digital Communication is for Christians who are advocates of social media and who want to learn about how to use these technologies to further the kingdom of God. Justin Wise speaks about social media as this generation's printing press—a revolutionary technology that can spread the gospel further and faster than we can imagine.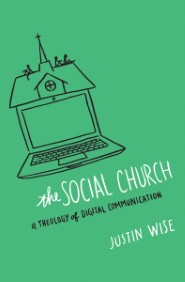 Get The Social Church today, for 35% off.  
Don't miss this month's free ebook
Like so many Christians, Bob George started out in love with Jesus, only to end up feeling disappointed and empty. Drawing on his struggles and his teaching and counseling experience, Bob cuts to the heart of believers' common questions like, "Doesn't God expect me to clean up my act before I approach Him?"
In Classic Christianity, believers will see the way back to the life Jesus provided—a life set free from the law's bondage, lived in the newness of the Spirit, and secure in the Father's affection.