Justin Wise discusses step three of the four steps of digital ministry (0:10), and Dr. Heiser addresses the notion that everything in the Bible is about Jesus (3:15).
Establish your church's social media presence
Did you know that you can see reviews of a church on Google Maps or Yelp? Have you considered what new people might find your church through a friend's social media? How often have you talked about "reaching people where they are" and realized that much of the time, they are on the internet?
The Social Church: A Theology of Digital Communication is for Christians who are advocates of social media and who want to learn about how to use these technologies to further the kingdom of God. Justin Wise speaks about social media as this generation's printing press—a revolutionary technology that can spread the gospel further and faster than we can imagine.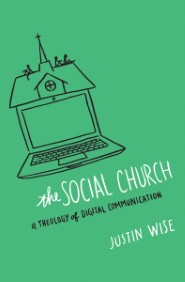 Get The Social Church, now on sale for 80% off.
Get Dr. Heiser's book, The Unseen Realm
The psalmist declared that God presides over an assembly of divine beings (Psa 82:1). Who are they? What does it mean when those beings participate in God's decisions (1 Kings 22:19–23)? Why wasn't Eve surprised when the serpent spoke to her? Why are Yahweh and his Angel fused together in Jacob's prayer (Gen 48:15–16)? How did descendants of the Nephilim (Gen 6:4) survive the flood (Num 13:33)? What are we to make of Peter and Jude's belief in imprisoned spirits (2 Pet 2:4; Jude 6)? Why does Paul describe evil spirits in terms of geographical rulership (thrones, principalities, rulers, authorities)? Who are the "glorious ones" that even angels dare not rebuke (2 Pet 2:10–11)?
The Unseen Realm presents the fruit of Dr. Heiser's fifteen years of research into what the Bible really says about the unseen world of the supernatural. His goal is to help readers view the biblical text unfiltered by tradition or by theological presuppositions. "People shouldn't be protected from the Bible," Dr. Heiser says. But theological systems often do just that, by "explaining away" difficult or troublesome passages of Scripture because their literal meaning doesn't fit into our tidy systems.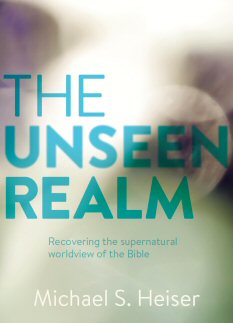 Get The Unseen Realm right now, or learn more about the book here.
Get this month's free ebook
The Gospel of Mark (The New International Greek Testament Commentary | NIGTC)
Drawing on many years of Marcan studies, world-class scholar R. T. France has produced an exegetical commentary on the Greek text of Mark that does what the best of recent Greek commentaries have done but in France's own inimitable, reader-friendly way.
Grab an additional book for $4.99
The Epistles to Colossians and Philemon (The New International Greek Testament Commentary | NIGTC)
"Retaining his close attention to detail and immense sweep of the literature, Professor Dunn provides a full discussion of critical and historical issues in the introductions to the two letters and his verse by verse comment. Useful for the minister as well as the scholar." – Expository Times Review
Add a third book for only $9.99
The First Epistle to the Corinthians (The New International Greek Testament Commentary | NIGTC)
One of the world's most respected Christian theologians, Anthony Thiselton provides in-depth discussion of the language of 1 Corinthians, presents his own careful translation of the Greek, traces the main issues of interpretation from the church fathers to the present, and highlights topics of theological, ethical, and sociohistorical interest today, including ethics and "rights," marriage, divorce and remarriage, "headship," gender, prophecy, and many others.
Get all three books for only $15! That's a savings of over $165.