Kristen Schafer shares how she uses Logos reading plans to stay connected with friends throughout the country (0:10), and Todd Bishop shares how to use Exegetical Guides in Logos (4:05).
Access Reading Plans in Logos—free
Both of the features mentioned in this video—Reading Plans and the Exegetical Guides—are available in Logos Bible Software.
Reading plans are available even on the free version of Logos and can be shared using Faithlife Groups.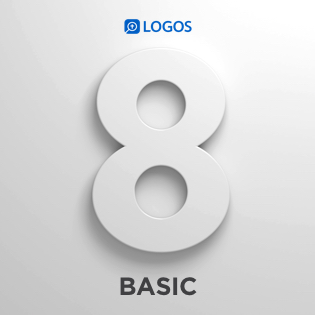 Start using Logos for free today! Get Logos 8 Basic.
November's free ebook

November's free book is J. I. Packer: An Evangelical Life by Leland Ryken
Over the last sixty years, J. I. Packer has exerted a steady and remarkable influence on evangelicalism. In this biography, well-known scholar Leland Ryken acquaints us with Packer's life, heart, and mind, tracing the outworking of God's sovereign plan through his childhood, intellectual pursuits, and professional life.
Add three more books for just $15 total.
Learn about the life and creative process of C. S. Lewis in Jack: A Life of C. S. Lewis, only $4.99. The book glimpses into Lewis's extraordinary relationships and experiences, and the creative process that produced world-famous works.
Understand the thinking and theology that fueled the work of Francis Schaeffar in Truth with Love, only $4.99. Bryan Follis examines Schaeffer's apologetic argument and the role of reason in his discussions and writings.
Uncover the timeless principles Martyn Lloyd-Jones believed and preached in Martyn Lloyd-Jones by Christopher Catherwood. The book shares the passionate preaching and a resolute commitment to the Bible as God's Word Lloyd-Jones shared with the world, for only $4.99.
Altogether, you can save over $70 on these books, getting all four for just $15.