Dr. Michael Heiser teaches what reverse interlinears are and how they work (:10), and an animation explains Logos Mobile Education (3:45).
Connect your translation to the original text
The Logos reverse interlinear feature simplifies your original-language study. Unlike a traditional interlinear, which displays the Greek and Hebrew words in order, the reverse interlinear keeps the word order in line with the English translation and moves the Greek and Hebrew words around to match, making it much easier to explore the original languages.
Click on any word in the Bible and your reverse interlinear opens a grid at the bottom of the text that displays key information on each word, including its Greek or Hebrew translation, transliteration, lemma, morphology, Strong's number, and Louw-Nida number.
Explore Logos 8 base packages with this feature.
Set the pace for your theological education with Mobile Ed courses
Take courses with the world's leading professors that fit your schedule. Each course shows you how to research your specific topic using the advanced tools and massive depth of the Logos digital library. Whether you have a background in your desired area of study or are just beginning, Mobile Ed has the courses to take you to the next level.
Browse Mobile Ed's prestigious faculty.
Get February's free book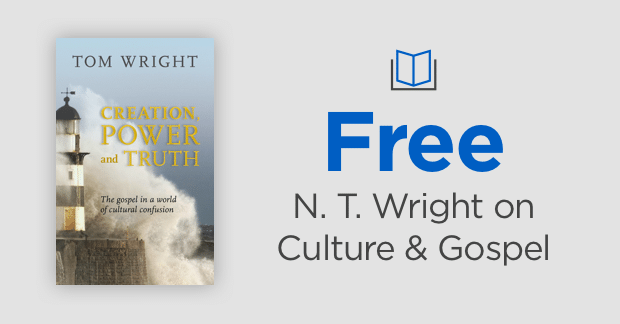 Creation, Power and Truth: The Gospel in a World of Cultural Confusion by N. T. Wright invites readers to consider how the Christian gospel challenges and subverts the intellectual, moral, and political values pervading contemporary culture. It's a compelling read for all who want to hear, speak, and live the gospel in a world of cultural confusion.
Get Creation, Power and Truth free this February.