Start using Strong's concordance
The New Strong's Concise Dictionary of the Words in the Greek Testament and The Hebrew Bible provides readers of the Bible a definition for each Greek or Hebrew word—the same words behind Strong's Concordance. James Strong is best known for his Exhaustive Concordance of the Bible, which introduced a numbering system—one number assigned to each word in the original language. This companion volume to Strong's Concordance treats these words in their Greek order, numbered from first to last. The numbering system renders easy reference without the use of Greek characters. For each word in Strong's Concise Dictionary, the translation, pronunciation, etymology, meaning, and significance of the word are given. Strong's unique numbering system makes the meaning of the Greek words available for English-only Bible study.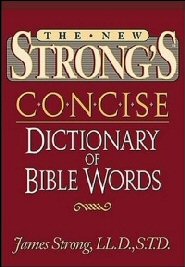 Get your copy today.
Study biblical counseling with Elyse Fitzpatrick
Whether you're the worship pastor or the Sunday school teacher, your ministry requires your unwavering identity in Christ. In these Mobile Ed courses, Elyse Fitzpatrick lays the groundwork to growing this Christocentric identity. Under her direction, you'll learn the importance of building Christ-centered identities in your leaders, your peers, and those whom God has entrusted to you—while at the same time, developing and growing your own. You'll learn the basics of Christian counseling through the ministry of Jesus' work on the cross, and discover the importance of God's Word in relational ministry.
These three courses—in counseling and personal and professional development—build the fundamental character principles every growing and learning Christian must have. Elyse Fitzpatrick brings over 24 years' of biblically-focused counseling to your education, helping you understand the importance of a rock-solid identity in Christ, and teaching you methods for imparting this knowledge to others.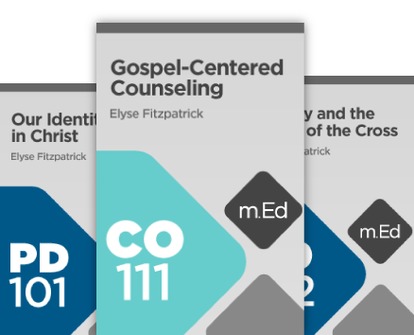 Get the Mobile Ed: Elyse Fitzpatrick Bundle.
Get the best in biblical scholarship
The Word Biblical Commentary delivers the best in biblical scholarship, from the leading scholars of our day who share a commitment to Scripture as divine revelation. This series emphasizes a thorough analysis of textual, linguistic, structural, and theological evidence. The result is judicious and balanced insight into the meanings of the text in the framework of biblical theology. These widely acclaimed commentaries serve as exceptional resources for the professional theologian and instructor, the seminary or university student, the working minister, and everyone concerned with building theological understanding from a solid base of biblical scholarship.
More than fifty contributors—all of whom rank among the leading Christian scholars of the English-speaking world—write authoritatively on the portions of Scripture in which they specialize. This collection also includes an enviable scholar's array of Bible translations and Greek and Hebrew resources for in-depth research.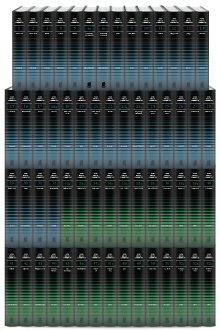 Get Word Biblical Commentary today.