Answer objections to the gospels
In his Objections to the Gospels course, Dr. Michael R. Licona explores the major objections to the reliability of the Gospels posed by modern critics. This course provides you with strong historical background to the text and authorship of the Gospels and a greater appreciation for these works.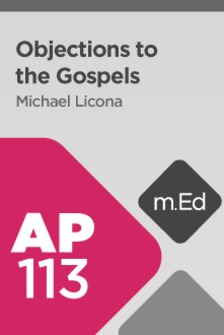 Get Objections to the Gospels today.
Study apologetics with Dr. Licona
Dr. Mike Licona is associate professor of theology at Houston Baptist University and president of Risen Jesus, Inc. He has a Ph.D. in New Testament Studies from the University of Pretoria, which he earned with distinction and the highest mark. Dr. Licona is a member of the Society of Biblical Literature, the Institute for Biblical Research, the Evangelical Theological & Philosophical Societies. He has spoken on more than 70 university campuses and has appeared on dozens of radio and television programs.
Browse all books by Dr. Mike Licona.
The gold standard for research tools
Encyclopædia Britannica has delivered trusted and comprehensive scholarship from world-renowned experts since 1768—and now you can access that esteemed research in Logos' powerful format. Rigorously compiled by the Encyclopædia Britannica editorial staff, Encyclopedia Britannica Noet Edition (EBNE) includes more than 25,000 images, 10 million words, and 19,000 articles that make your research richer, deeper, and more authoritative.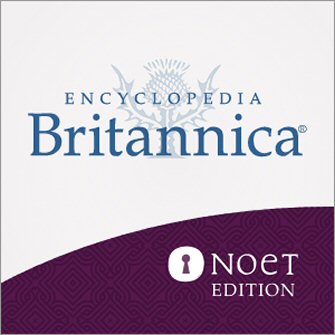 Order Encyclopedia Britannica Noet Edition!
Get key resources for 30% off, plus dynamic pricing!
During this month only, get 30% off + dynamic pricing on all Zondervan books! Throughout the month of September, you can save on commentaries and other works that can enhance your Bible study and help to deepen your relationship with God.