Dr. Andy Naselli discusses the main steps in interpreting Scripture (0:10), and Todd Bishop walks us through the Discourse Dataset Filters in Logos (2:15).
Dive into New Testament exegesis with Dr. Naselli
The whole point of exegesis is to know and worship God. In his book, How to Understand and Apply the New Testament and his thorough Mobile Ede Course, Understanding and Applying the New Testament, Dr. Naselli will help you exegete the New Testament texts in a way that spreads a passion for the supremacy of God in all things for the joy of all peoples through Jesus Christ by exploring the concepts of genre, theology, translation, and much more. Exegesis and theology are thrilling because they help you know and worship God, and only God satisfies.
Get Dr. Naselli's Mobile Ed course and his book on New Testament exegesis today.
Explore discourse analysis in Logos
Explore the New Testament's use of the Old Testament, quickly locate where your favorite resources address a word you are studying, and compare ancient manuscripts with Textual Variants. Gain access to one of the most respected Bible dictionaries ever published, the 6-volume Anchor-Yale Bible Dictionary, and the central reference work for all scholars of ancient Greek authors, the Liddell and Scott Greek-English Lexicon (LSJ). Get over 150 Bible Commentaries, over 100 theological journals and over 60 sermon resources, including the Bible Speaks Today Commentary Series, the Ancient Christian Commentary on Scripture, the Pillar New Testament Commentary, the New International Greek Testament Commentary, Themelios, and Spurgeon's sermons.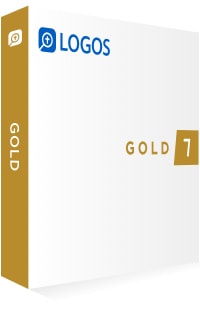 Get this month's free book
Using the popular four-views format, Four Views on the Warning Passages in Hebrews explores the meaning of the five warning passages in the book of Hebrews to both the original readers and us today. Each of the four New Testament scholars present and defend their view and critique the view of their interlocutors. This unique volume will help readers better understand some of the most difficult passages in all of Scripture.