Study the Kings of Israel with Dr. Lamb
Learn what Samuel and Kings say through their own words and through the lens of their original contexts, and discover how they shape discipleship today. This two-course Kings of Israel Bundle will not only enrich your understanding of the Historical Books, it will also improve your exegetical skills. From the birth of Samuel to the exiles of Israel and Judah, these courses explore the textual and theological issues in these historical books.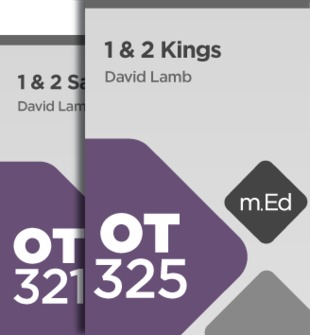 Preorder the Kings of Israel Bundle today.
See the Old Testament in high definition
The Old Testament writers used a variety of literary and grammatical devices to guide their audience. Some of these devices function to attract attention to important information, while others served to push less important information into the background. Some were used simply to grab your attention, alerting you that something important or surprising was about to happen. The ability to identify what these devices are and where they occur in the text will be a valuable help for your Bible study. Until very recently, these kinds of tools have only been accessible to those who have invested years and years of study in the Hebrew language and linguistics.
In the Lexham High Definition Old Testament the text is marked up with visual representations for a variety of discourse devices. Hovering over any of the devices gives you a pop-up window with a concise definition, allowing you to stay right in the text. Right clicking on the device gives you the option to jump to the glossary for a definition, explanation, illustrations, and questions to ask yourself to understand why the author used that specific device. Since all of these devices are tagged, you can even search for the various devices across the entire Old Testament or in a specific corpus of Scripture.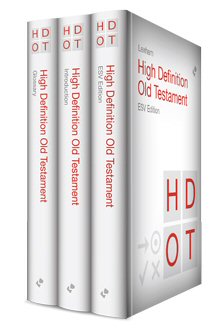 Get the Lexham High Definition Old Testament today.
See Archaeology in Action
Explore archaeological digs in Israel by joining distinguished scholars in the field, who will teach you the processes and practices of biblical field archaeology. Learn the tools and techniques used by archaeologists and volunteers to find relics buried for millennia. Discover the passion of those who have invested their lives into uncovering and studying material culture. Watch as they unearth objects for the first time after thousands of years.
In this course, filmed on site in Israel, you'll experience the process of a dig and hear directly from archaeologists. Their findings shed light on what life was like in the first century world of Jesus and the apostles.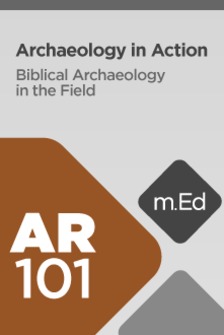 Preorder Archaeology in Action: Biblical Archaeology in the Field today!
Discover the world of Jesus
Join distinguished professor Dr. Craig A. Evans on a journey to some of the most significant New Testament archaeological sites. Filmed on-site in Israel's Galilee region, Dead Sea region, and Jerusalem, this course will give you insight into first-century socioeconomic life and will help you grasp the historical and biblical context of Jesus' ministry.
As the course takes you through cities and other locations around the Sea of Galilee, you'll learn where Jesus and his disciples walked and lived, including Capernaum, the headquarters of Jesus' Galilean ministry. Discover how the Qumran Dead Sea Scrolls reveal how deeply rooted in the Old Testament the early Christian movement was, and hear how these texts have been preserved for future generations. Explore burial practices and evidence of crucifixion in the first century in Jerusalem.