Dr. Craig Bartholomew discusses Christian academics and Christian philosophy
In this interview, Dr. Bartholomew addresses the increasing specialization of Biblical scholars, and challenges academics to relate their studies to the modern context. He also delves into Christian philosophy, the structure of God's world as He made it.
Dr. Bartholomew is the H. Evan Runner Professor of Philosophy at Redeemer University College in Ancaster, Ontario, and the principal of the Paideia Centre for Public Theology. A prolific author, he has published numerous works including these titles from Lexham Press, in addition to the "unplanned" three-volume Drama of Scripture trilogy with co-author Dr. Michael Goheen.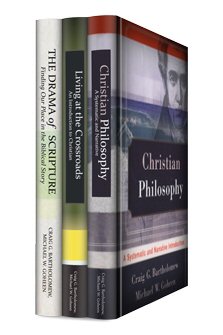 Analyze the impact of classic philosophers on modern Christian thought with the Drama of Scripture Trilogy today!
Introducing the Gospel in Acts
Study the key events of the Gospels and the book of Acts with prolific New Testament scholar Dr. Darrell L. Bock. Dr. Bock walks you through the pivotal events of history that shaped the social, religious, and political environment of Jesus and the early church. Find out why the religious leaders wanted Jesus crucified and how the resurrection demonstrated God's approval of Jesus as Messiah. Discover how the early church remembered, shared, and recorded the events of Jesus' life, and how those events became the catalyst for ministry in the book of Acts.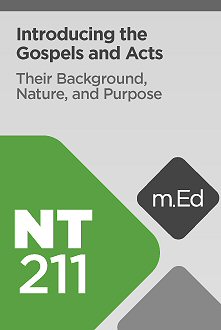 Get this course to explore the Gospels and Acts with fresh eyes.
See what's on Pre-Pub
Pre-Pub is the place to go when you want to see what's new, and to find the books you want at prices you can't beat. The sooner you preorder a resource, the better price you'll see.
Crossway's Gender, Marriage, and Parenting Collection is on Pre-Pub now, alongside hundreds of other great titles.
Check out what else is on Pre-Pub today
Save Big All Month Long.
Check out the October monthly sale to see what resources are at a huge discount this month.