Get the Craig L. Blomberg Collection
New Testament specialist Craig Blomberg presents a sturdy shelf of works from Baker Academic and Brazos Press. In this collection, you'll get a variety of theological, exegetical, and hermeneutical resources that center on the Bible's timeless sufficiency and divine inspiration. Get the most out of your New Testament studies, whether you preach the New Testament's message for conversion or teach the New Testament for the next generation of disciples.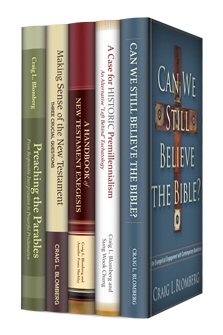 Add the Baker Academic Craig L. Blomberg Collection to your library.
Take Dr. Heiser's course on the Trinity in the Old Testament
In this revealing course, Dr. Michael Heiser illuminates the Old Testament basis for the Christian Godhead. Dr. Heiser, academic editor at Logos Bible Software, reveals how God was cast as more than one person in the Old Testament, and how New Testament writers applied those descriptions to Jesus. Dive into Old Testament theology and powerful descriptions of God, and discover foundational truths for apologetics and Jewish evangelism. Dr. Heiser holds a PhD in Hebrew Bible and Semitic languages, making him an excellent Old Testament guide.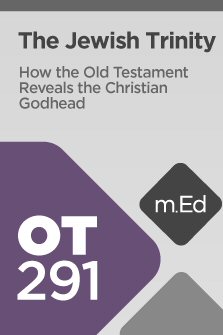 Get The Jewish Trinity: How the Old Testament Reveals the Christian Godhead today.
Get the Baker Commentary on OT Wisdom and Psalms
The Baker Commentary on the Old Testament Wisdom and Psalms (7 vols.) is tailored to the distinctness of poetry and Wisdom literature. It provides students and pastors with a careful reading of the text and its theological implications. The commentaries in the Baker Commentary on the Old Testament Wisdom and Psalms series are both scholarly and readable, presenting a theological, historical, and applicable survey of the riches of Wisdom literature. In the Logos edition, each Scripture passage links to your favorite translation and is easy to study side-by-side with your other commentaries. You can search by topic or Scripture with split-second results!
Save Big All Month Long.
Save up to 40% off select resources during the October monthly sale.