Interpret the Bible with Dr. Jeannine Brown
The Bible is a complex mix of literary genres that spans several centuries. Understanding how to properly read and interpret it is challenging. In the Studies in Biblical Interpretation Bundle, some of the brightest minds in biblical interpretation will teach you their methods. You'll learn how to understand scripture in its original historical and literary contexts and grasp the messages the Old Testament and New Testament authors intended.
The Studies in Biblical Interpretation Bundle comes in three sizes: small (two courses), medium (four courses), and large (seven courses). In the small bundle, you'll get a course by Jeannine Brown and one by Craig Keener. Getting a larger bundle adds courses by John Walton, William Klein, David deSilva, and two additional courses by Jeannine Brown.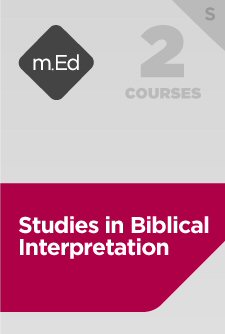 Choose a Studies in Biblical Interpretation Bundle, and get started!
Explore the supernatural with Dr. Michael Heiser
The psalmist declared that God presides over an assembly of divine beings (Psa. 82:1). Who are they? What does it mean when those beings participate in God's decisions (1 Kings 22:19–23)? Why wasn't Eve surprised when the serpent spoke to her? Why are Yahweh and his Angel fused together in Jacob's prayer (Gen. 48:15–16)? How did descendants of the Nephilim (Gen. 6:4) survive the flood (Num. 13:33)? What are we to make of Peter and Jude's belief in imprisoned spirits (2 Pet. 2:4; Jude 6)? Why does Paul describe evil spirits in terms of geographical rulership (thrones, principalities, rulers, authorities)? Who are the "glorious ones" that even angels dare not rebuke (2 Pet. 2:10–11)?
The Unseen Realm presents the fruit of Dr. Heiser's fifteen years of research into what the Bible really says about the unseen world of the supernatural. His goal is to help readers view the biblical text unfiltered by tradition or by theological presuppositions. "People shouldn't be protected from the Bible," Dr. Heiser says. But theological systems often do just that, by "explaining away" difficult or troublesome passages of Scripture because their literal meaning doesn't fit into our tidy systems.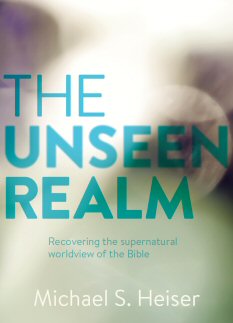 Get The Unseen Realm today.
Dig deep into God's Word
The free Faithlife Study Bible is ideal for your Bible study and Christian community. It works with several popular Bible translations. You can read it anywhere. It's always growing with new study notes, maps, and media. And the Faithlife community makes it perfect for your church, family, friends, and school.
Get The Faithlife Study Bible for free.