Discover how childbirth shapes a woman's soul
In Holy Labor: How Childbirth Shapes a Woman's Soul, Aubry G. Smith draws on her own experiences of giving birth and motherhood along with a litany of biblical examples to illustrate how birth can teach us—expectant mothers, mothers, and those who know them—what it means to be created in God's image. Along the way, she unpacks the many conflicting assumptions held by Christians about the mess and beauty of birth and how it's portrayed in Scripture. She shows soon-to-be mothers not only how to think biblically about birth, but also walks them through how to put these ideas into practice in their own lives. Smith encourages all readers to see God and the gospel through the miracle of birth.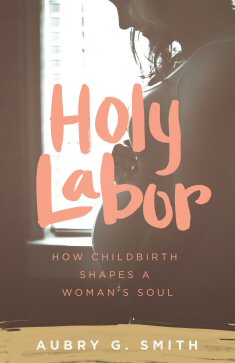 Get Holy Labor today.
Create your sermons in Logos 7—20% off for a limited time
Preparing a sermon is hard work and typically requires the use of several tools—including study resources, a word processor, and presentation software. With the brand new Sermon Editor in Logos 7, you can produce and deliver a biblical message without ever leaving your research platform. Dive deep into the Word, take detailed notes, build an outline, and create beautiful slides automatically with the Sermon Editor.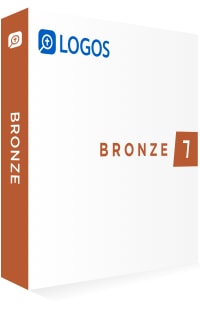 Get Logos 7 Bronze or above to start using Sermon Editor. All base packages are currently 20% off! 
Take back your Saturday: Use the Logos Sermon Editor feature with Proclaim
We designed Logos and Proclaim to work together seamlessly so that you can save time preparing your sermons each week. Proclaim lets you quickly format lyrics into beautiful slides, run the entire church service from your mobile device, make last-minute changes with ease, and have your changes sync across multiple devices. Your team can arrange song lyrics, announcement slides, and sermon notes from anywhere. One On Air license allows you to install Proclaim on as many computers as you want (Mac or PC).
Proclaim is designed to leverage the power of your entire team. Hand over the reins to anyone in your church with unlimited installations and unlimited accounts on one subscription. And your presentations are saved in the cloud so everyone can work on the same presentation at the same time, from anywhere.
Download Proclaim and get 30 days free!
Start your research with Lexham Bible Guides
The Lexham Bible Guide is your starting point for study and research. It surveys all the relevant literature on a passage and brings the summary back to you.
These guides summarize a broad range of views on a particular passage—views you may or may not agree with, but in all cases, views you will encounter as you critically study the text. A complete introduction to each literary unit in the Bible, they will bring new thoroughness to your research.
The Lexham Bible Guide gives you the tools you need to find fast answers. It summarizes content from your books and organizes it in an easy-to-follow format. It gives you the direction to begin your study.
Browse all Lexham Bible Guides.
Save up to 80% on Logos resources
Get limited-time, low prices on Logos 7, books from Baker Publishing, and other top biblical resources.