About Dave and Ashley Willis
Dave and Ashley Willis believe strong marriages are some of the most important, most foundational aspects of a healthy society, and they want to do their part to help couples continue making the daily decision of staying together forever. You can check out their website here.
Strengthen your marriage
Love is the foundation of every relationship, the mission of every Christ follower, the very heartbeat of God, yet it is utterly misunderstood. In The 7 Laws of Love, Dave Willis unpacks the "7 Laws" found throughout Scripture, and then offers practical insights in living out these truths in each of life's significant relationships—with oneself, God, spouse, family, friends, "neighbors," and enemies. Armed with a better understanding of how to put love into practice, the beauty of real love can be experienced in new and profound ways.

Get The Seven Laws of Love today.
Use the tools Bible scholars choose
Logos 7 is the smartest way to study the Word. With easy‐to‐use tools and a massive theological library, Logos 7 delivers insight. Pinpoint answers in seconds, study the Word in its cultural context, uncover meaning in the original languages, and answer questions with confidence. Plus, for a limited time, all Logos 7 Base Packages are 20% off.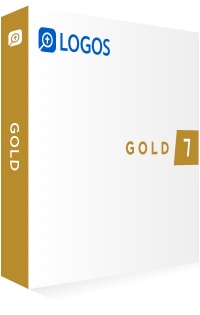 Explore the Logos Bible app
The free Logos mobile app puts powerful resources in the palm of your hand, giving you the very best in mobile Bible study. It syncs across all platforms, so you can pick up right where you left off on any other Web-enabled device. Download the free Logos app today, and experience fuller, richer Bible study wherever you go.
Get it for iOS. Get it for Android.
Get a free course from Craig Evans
This month only, get Jesus and the Witness of the Outsiders from Dr. Craig Evans for free. You can also add an additional course for just $9.99!