See how Logos Bible Software fuels the Christian band Beautiful Eulogy (0:10), and explore ancient literature with a Logos Pro (2:36).
Dive into Scripture for yourself
Beautiful Eulogy's objective is "to make much of Jesus Christ." They seek to "creatively juxtapose special revelation and general revelation." Logos Bible Software makes it possible for these hip hop artists to search and find everything there is to know about biblical topics, concepts, and more. With Logos, Beautiful Eulogy's lyrics reflect powerful theological truths, grounded in the history of the church.
To start finding deep connections between the Bible and other ancient literature like Todd, you'll need Logos 7′s Ancient Literature tool. This powerful feature shows up in Logos 7 Silver or higher.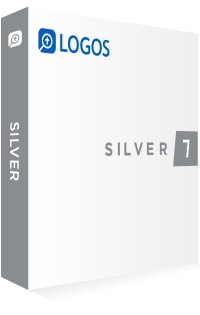 Get Logos 7 Silver now.
Add Reftagger to your website for free
Reftagger converts Bible references into links and creates a hover-preview, so viewers don't have to leave your site to look up verses like 1 John 4:19 or Ephesians 2:8–9. Reftagger automatically tags the reference and creates a tooltip that appears when a reader hovers over it.
Adding Reftagger to your blog or website is easy. Learn how.
Save on titles eliminated in round 3 of Logos March Madness
This month is a resource rumble: Commentaries and Mobile Ed courses are squaring off, and you get to drive the discounts. Check out what resources are competing in round 4, and vote on the one you want to see most heavily discounted. In the meantime, save up to 45% on round-3 titles. But act fast—sales only last this month, and round 4 only lasts a couple days.
Vote and shop the sale.