See how Logos Bible Software fuels the Christian band Beautiful Eulogy (0:10), and explore ancient literature with a Logos Pro (2:36).
Dive into Scripture for yourself
Beautiful Eulogy's objective is "to make much of Jesus Christ." They seek to "creatively juxtapose special revelation and general revelation." Logos Bible Software makes it possible for these hip-hop artists to search and find everything there is to know about biblical topics, concepts, and more. With Logos, Beautiful Eulogy's lyrics reflect powerful theological truths, grounded in the history of the church.
To start finding deep connections between the Bible and other ancient literature like Todd, you'll need Logos 7′s Ancient Literature tool. This powerful feature shows up in Logos 7 Silver or higher.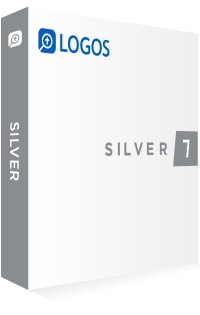 Get Logos 7 Silver now.
Add Reftagger to your website for free
Reftagger converts Bible references into links and creates a hover-preview, so viewers don't have to leave your site to look up verses like 1 John 4:19 or Ephesians 2:8–9. Reftagger automatically tags the reference and creates a tooltip that appears when a reader hovers over it.
Adding Reftagger to your blog or website is easy. Learn how.
Over 1,900 sermons in one resource
Known for his evangelistic zeal and uncompromising commitment to the Word of God, Adrian Rogers was one of the greatest preachers, respected Bible teachers, and Christian leaders of our time. For over fifty years, he consistently presented the good news of Jesus Christ with strong conviction, compassion, and integrity. And his sermons live on, continuing to touch millions of lives around the globe.
Now you can add over 1,900 of his sermon transcripts to your Logos library for 22% off, during the Logos July Sale.
Get the Adrian Rogers Sermon Archive (1,925 sermons) for 22% off through the end of July, and be sure to check out all the deals on over 50 resources in the July Monthly Sale.