A Logos Pro tip on detailed morphological searches (0:12), and an animated journey through Isaiah 11:1–9 (2:55). (more…)
A Logos Pro tip on detailed morphological searches (0:12), and an animated journey through Isaiah 11:1–9 (2:55).
Logos Morph Search
Search for original-language words by their lemma, morphological form, or surface form, and narrow your search according to your needs.
Choose the Logos 7 base package that's right for you.
Discover Jesus in Isaiah
The servant in Isaiah 52 and 53 is one of the most intriguing figures in the prophetic Scriptures. The questions are many, the interpretations are diverse, and the answers always seem to be different. Some have looked to this text in search of Jesus, others to reclaim Israel's role in the world, and some to find a historical explanation for this prophetic text that seems to have no precedence.
Many have stood in awe of the prophecy about the servant in Isaiah 52:13–53:12—either because of its lack of theological precedence in ancient literature, or because of the parallels between the servant and the portrayal of Jesus of Nazareth in the Gospels.
However, in the past thirty years, there has been little examination of the servant's possible resurrection in Isaiah 53:10–12. Harry M. Orlinsky and R. N. Whybray's interpretations, in particular, have been cited as disproving the resurrection in Isaiah 53. Despite Orlinsky's and Whybray's interpretations being cited multiple times as as evidence again resurrection in Isaiah 53:10–12, participant reference in discourse analysis, a method pioneered since their works were written, suggests otherwise. The Resurrected Servant in Isaiah re-evaluates the scholarly consensus about the resurrected servant and proposes a new interpretation.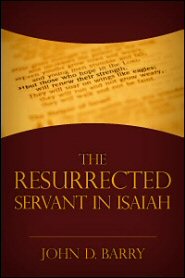 Get The Resurrected Servant in Isaiah today!
Get the new and improved Logos app
The free Logos mobile app puts powerful resources in the palm of your hand, giving you the very best in mobile Bible study. It syncs across all platforms, so you can pick up right where you left off on any other Web-enabled device. Download the free Logos mobile app today, and experience fuller, richer Bible study wherever you go.
Choose your device and download the app for free!
Get up to 51% on IVP UK resources—this month only
Save on resources from the reputable IVP UK publisher, including the popular Tyndale Commentary series (51% off), New Studies in Biblical Theology (51% off), and Bible Speaks Today series (50% off).
Study biblical preaching with Dr. Edwards
Dr. J. Kent Edwards is professor of preaching and leadership at Talbot School of Theology at Biola University. He's also the founding pastor of Oasis Community Church in California, and the founder and president of CrossTalk Global. With over 30 years of Christian leadership experience, Dr. Edwards has incredible insights to share about biblical preaching. In his course, Invitation to Biblical Preaching, Edwards answers the question, "Why preach?" and discusses what a biblical sermon looks like, what challenges you'll face, and what you can do to overcome them.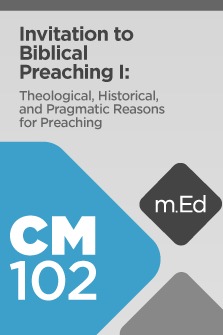 Now, Faithlife Today readers can get this Mobile Ed course for 20% off!
This exclusive discount is only for Faithlife Today readers. Just use the coupon code FAITHLIFEBLOG to claim your discount! Offer expires 12/31/2017.
Get Invitation to Biblical Preaching now.
Prefer to learn through reading?
Dr. Edwards wrote Effective-First Person Biblical Preaching to help you discover a creative way to reach people who tune out traditional sermons. A large portion of the Bible is narrative. This fact, coupled with our culture's fascination with story (as evidenced by its ever-increasing consumption of television, movies, and DVDs), presents the preacher with a tremendous opportunity to communicate powerful, life-changing truth in a way that is biblically honoring and culturally relevant.
In first-person biblical preaching, the preacher enters into the story via one of the characters, bringing the biblical text to life in the imaginations of the congregation. After making a case for this type of sermon, Kent Edwards takes the reader step-by-step through the process of crafting a dynamic first-person sermon that is faithful to the text. Along the way, he gives numerous examples, answers practical questions, and identifies pitfalls to avoid. He addresses both the exegetical task and the homiletical task as they relate to this approach.
Get Dr. Edwards' Effective First-Person Biblical Preaching for $31.99.
Add Pro Media to your presentations
Pro Media is an ever-growing collection of stills and motions specifically tailored for Proclaim. Add a Pro Media subscription to your Proclaim account and gain instant access to the entire church media collection for as little as $9.95 a month!
Learn more about the church media you could get. And if you haven't already, Download Proclaim and get 30 free days!
Save up to 80% on Logos resources
Get limited-time, low prices on Logos 7, books from Baker Publishing, and other top biblical resources.