Rediscover The Original Jesus
From hit songs to bumper stickers to football eye-black, Jesus is trending high wherever you look. But at the end of the day, many "try Jesus" and come away disappointed in the experience. That's because the Jesus of popular culture looks much more like us than the God-man who appeared in the flesh two thousand years ago. We've developed plenty of imposter Jesuses that feed into our selfish desires—Guru Jesus, Braveheart Jesus, Dr. Phil Jesus, Free-Range Jesus. The problem is, they don't have the power to save us or transform us into new creations.
The Original Jesus calls us back to the Jesus who demands our worship—the potter who molds us, the clay. Seekers, skeptics, and sojourners in the way of faith will see Jesus for who he really is: God in the flesh, calling us to surrender our very lives that we may truly live.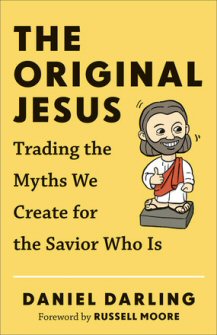 Get The Original Jesus today!
How do you face change?
Whether chosen and celebrated—like going off to college or welcoming your first baby—or unexpected and anxiety-inducing–like losing a job or grappling with a broken trust—all change brings stress. Kristen Strong knows about change—especially the kind you didn't choose or expect. What she's fought hard to learn over the years is that change is not something to be feared but something to be received as a blessing from a God who, more often than not, works through change, not in spite of it. Strong has learned to see change not as a grievance but as a grace.
In this hope-filled book, she shows women how when we follow God's will, we receive blessings of contentment, purpose, and renewed strength. She encourages women to see change not as the end of their story but as the scenery for this part of life's journey. And she offers practical advice for coping with change in every part of life. Anyone who has struggled to adjust to life's transitions will welcome this warm and personal perspective.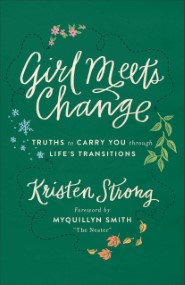 Get Girl Meets Change today—on sale for just $9.09.

Get Dr. Heiser's new book, The Unseen Realm!
The psalmist declared that God presides over an assembly of divine beings (Psa. 82:1). Who are they? What does it mean when those beings participate in God's decisions (1 Kings 22:19–23)? Why wasn't Eve surprised when the serpent spoke to her? Why are Yahweh and his Angel fused together in Jacob's prayer (Gen. 48:15–16)? How did descendants of the Nephilim (Gen. 6:4) survive the flood (Num. 13:33)? What are we to make of Peter and Jude's belief in imprisoned spirits (2 Pet. 2:4; Jude 6)? Why does Paul describe evil spirits in terms of geographical rulership (thrones, principalities, rulers, authorities)? Who are the "glorious ones" that even angels dare not rebuke (2 Pet. 2:10–11)?
The Unseen Realm presents the fruit of Dr. Heiser's fifteen years of research into what the Bible really says about the unseen world of the supernatural. His goal is to help readers view the biblical text unfiltered by tradition or by theological presuppositions. "People shouldn't be protected from the Bible," Dr. Heiser says. But theological systems often do just that, by "explaining away" difficult or troublesome passages of Scripture because their literal meaning doesn't fit into our tidy systems.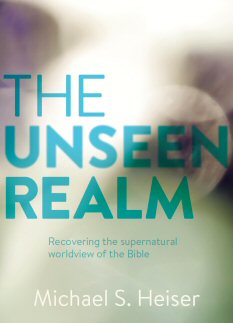 Get The Unseen Realm right now!
Save on Logos products all November long
Save up to 57% on select resources during the November monthly sale.