Study the Gospel of John with Ben Witherington III
In The Wisdom of John: A Socio-Rhetorical Commentary on Johannine Literature, Dr. Ben Witherington III—one the world's top evangelical scholars—walks through one third of the New Testament and covers several genres so you will encounter these familiar books with fresh eyes. He examines these books not only as a group, but also individually with an emphasis on the social and historical context of each one.
Dr. Witherington packed the last three decades of his research on Johannine literature into this course, designed specifically for Mobile Ed. Read the Johannine literature as you never have before—through the lens of Jewish wisdom literature—and deepen your understanding of God's Word.
Get Ben Witherington's Mobile Ed course.
Learn more about Alexander the Great
In its prestigious Loeb Classical Library series, Harvard University Press published the most reliable surviving accounts of the character and campaigns of Alexander the Great. Histories of Alexander the Great explores the life of the warrior king who never lost a battle. By age 30, Alexander had created one of the largest empires in the ancient world. He conquered the Persian Empire and carried Greek culture from Asia Minor to Egypt and modern-day India. Arrian's Anabasis of Alexander draws on primary sources lost to us in order to detail the deeds of Alexander. It is a complete account of Alexander's expeditions. On the other hand, Quintus Curtius Rufus, not a military man himself, focuses more on the person than the deeds of Alexander, as well as the politics surrounding him. This collection provides a complete profile of the man who set the mark for military greatness for centuries to come.
Right now, Histories of Alexander the Great is in Community Pricing—you set the price you'd pay for the whole set, and once it gathers enough interest, we'll integrate it with Logos, and you get it for the best possible price. You don't pay a dime until the book starts production. Try Community Pricing today!


Pre-order Histories of Alexander the Great.
Start using Logos today!
Logos is the smartest way to study the Word. With easy‐to‐use tools and a massive theological library, Logos delivers insight. Pinpoint answers in seconds, study the Word in its cultural context, uncover meaning in the original languages, and answer questions with confidence.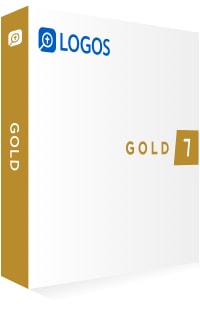 Choose a Logos 7 base package today.
Save on the best resources of 2017
You picked, we picked, and we've compiled the most-purchased and highest-rated resources from 2017. Save up to 33% on commentaries, Bible dictionaries, courses, and more.