An unfiltered look at the unseen world
The psalmist declared that God presides over an assembly of divine beings (Psa. 82:1). Who are they? What does it mean when those beings participate in God's decisions (1 Kings 22:19–23)? Why wasn't Eve surprised when the serpent spoke to her? Why are Yahweh and his Angel fused together in Jacob's prayer (Gen. 48:15–16)? How did descendants of the Nephilim (Gen. 6:4) survive the flood (Num. 13:33)? What are we to make of Peter and Jude's belief in imprisoned spirits (2 Pet. 2:4; Jude 6)? Why does Paul describe evil spirits in terms of geographical rulership (thrones, principalities, rulers, authorities)? Who are the "glorious ones" that even angels dare not rebuke (2 Pet. 2:10–11)?
The Unseen Realm presents the fruit of Dr. Heiser's fifteen years of research into what the Bible really says about the unseen world of the supernatural. His goal is to help readers view the biblical text unfiltered by tradition or by theological presuppositions. "People shouldn't be protected from the Bible," Dr. Heiser says. But theological systems often do just that, by "explaining away" difficult or troublesome passages of Scripture because their literal meaning doesn't fit into our tidy systems.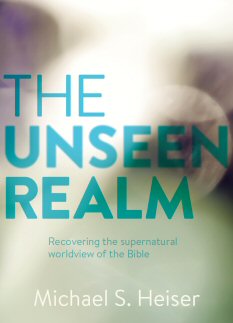 Get The Unseen Realm today.
Jump into Joshua with Dr. Hawk
In the present day in which ideologies of religion, race, and territorial possession have given rise to countless expressions of violence, Hawk expresses the particular value of reading Joshua. The Joshua story holds a mirror up to all who regard themselves as the people of God. The reflection is both repelling and inspiring but until we confront it, what it truly means to be the chosen people of God will remain elusive.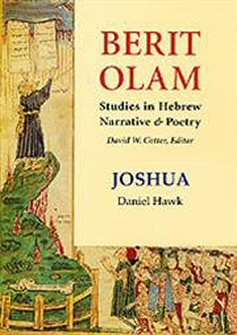 Get Berit Olam: Studies in Hebrew Narrative & Poetry: Joshua.
Use the same tools Bible scholars choose
Logos 7 is the smartest way to study the Word. With easy‐to‐use tools and a massive theological library, Logos 7 delivers insight. Pinpoint answers in seconds, study the Word in its cultural context, uncover meaning in the original languages, and answer questions with confidence.