Dr. Michael Heiser talks about various Bible study tools (0:10), and Todd Bishop teaches how to compare systematic theologies in Logos by grouping them in a collection (4:35).
Keep learning from Dr. Heiser
Dr. Michael S. Heiser is a Scholar-in-Residence at Faithlife. His varied academic background enables him to operate in the realm of critical scholarship and the wider Christian community. His experience in teaching at the undergraduate level and writing for the layperson both directly contribute to Logos' goal of adapting scholarly tools for nonspecialists.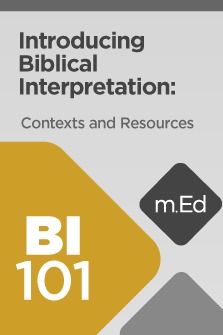 Browse all works by Dr. Heiser.
Start using the tools scholars use—for free
Logos 7 Basic puts insights from across all of Scripture—and a collection of key biblical resources—right at your fingertips. With this free version of Logos Bible Software, you'll do basic Bible study tasks and see for yourself how Logos can help you discover, understand, and share more of the biblical insights you crave. Customize a Bible reading plan, take notes and highlight, consult devotionals and commentaries, and more—all with the help of intuitive, interactive tools.
Start using Logos for free today! Get Logos 7 Basic.
Get February's free book: a John Stott commentary
In this careful exposition of Jesus' Sermon on the Mount, the renowned pastor and theologian John R.W. Stott accurately expounds the biblical text and relates it to life today. Above all, the author says, he wants to let Christ speak this sermon again, this time to the modern world.