Justin Wise discusses step two of digital ministry for churches (0:10), and Dr. Steve Runge revisits his study of the Greek word 'gar' in the Faithlife language lab (3:08).
Establish your church's social media presence
Did you know that you can see reviews of a church on Google Maps or Yelp? Have you considered what new people might find your church through a friend's social media? How often have you talked about "reaching people where they are" -and realized that much of the time, they are on the internet?
The Social Church: A Theology of Digital Communication is for Christians who are advocates of social media and who want to learn about how to use these technologies to further the Kingdom of God. Justin Wise speaks about social media as this generation's printing press—a revolutionary technology that can spread the gospel further and faster than we can imagine.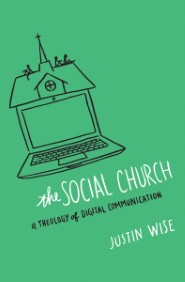 Get The Social Church today! You can also connect with @JustinWise on Twitter.

Learn how language affects Scripture with Dr. Runge
Our understanding of the Greek New Testament is based almost entirely on English translations, but how would our understanding of the Greek text change if we read it for what it is—as Greek? With the Lexham Discourse Greek New Testament, we can now get behind the words of the New Testament writers and discover the particular linguistic tasks that inform translation and interpretation. The Lexham Discourse Greek New Testament identifies discourse markers and performs complex discourse analysis of the entire New Testament quickly, easily, and accurately, which makes it one of the most advanced tools for studying the Greek text of the New Testament.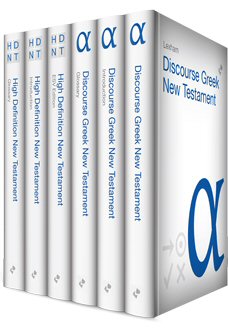 Get Lexham Discourse Greek New Testament Bundle today!
Get up to 51% on IVP UK resources—this month only
Save on resources from the reputable IVP UK publisher, including the popular Tyndale Commentary series (51% off), New Studies in Biblical Theology (51% off), and Bible Speaks Today series (50% off).