Keep learning how language works with Dr. Runge
Our understanding of the Greek New Testament is based almost entirely on English translations, but how would our understanding of the Greek text change if we read it for what it is—as Greek? With the Lexham Discourse Greek New Testament, we can now get behind the words of the New Testament writers and discover the particular linguistic tasks that inform translation and interpretation. The Lexham Discourse Greek New Testament identifies discourse markers and performs complex discourse analysis of the entire New Testament quickly, easily, and accurately, which makes it one of the most advanced tools for studying the Greek text of the New Testament.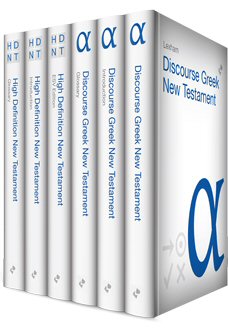 Get Lexham Discourse Greek New Testament Bundle today!
Create your own custom study Bibles
Study Bibles are great resources for quick information on a passage, especially when you're reading for personal devotions. But what happens when your favorite study Bible doesn't come in your preferred translation? If you use the print version, you're stuck with the versions made available by the publisher. But with Logos, you can link your favorite translation with your favorite study Bible notes, creating your own customized study Bible.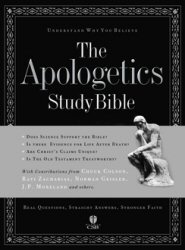 Add study Bible notes to your library to build a custom study Bible!
Experience Proclaim free for 30 days
No more frantic file transfers or emergency email attachments—Proclaim enhances collaboration by removing all the friction, allowing your team to collaborate from wherever they work best.
Download Proclaim and try it free for 30 days.