Study the Gospel of Mark
If you want more great teaching on the Book of Mark, take a look at A Critical and Exegetical Commentary on the Gospel According to St. Mark—part of the prestigious International Critical Commentary series. For over one hundred years, the International Critical Commentary series has held a special place among works on the Bible. It has sought to bring together all the relevant aids to exegesis—linguistic and textual no less than archaeological, historical, literary and theological—with a level of comprehension and quality of scholarship unmatched by any other series.
Get The Gospel of the Kingdom today.
Keep learning from Dr. Sanders
Dr. Sanders is well liked by his students for his down-to-earth presentation of Bible doctrine. Students quickly learn that he enjoys talking about theology and has a quick wit. Among his strengths as a lecturer are his ability to distill information to essential elements, as well as his good-natured way of fairly explaining differences in theological positions. Dr. Sanders has a keen interest in urban ministry and has served for many years in racially diverse urban congregations. His interest in local-church experience helps him practice theology in ways that reflect the diversity present in the body of Christ. He strives to make theology interesting and practical.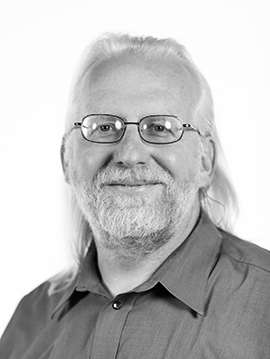 Browse all courses by Dr. Carl Sanders.
Check out the new Alphabet Tutor in Logos 6
Learn to read, write, and pronounce Greek and Hebrew letters without ever stepping foot into a classroom. Choose from multiple pronunciations—like Koine, Erasmian, or modern. Study common lemmas using each letter. As you practice writing, you'll get scores on your accuracy, so you always know how to improve.

Start learning Greek and Hebrew today.
Save 35–60% on courses and commentaries
The Logos March Madness tournament is over, but the savings just begun. Save 35–60% on commentaries and courses now through the end of the month.