Study Jewish history and the Second Temple period with Dr. Willitts
In this course, Dr. Joel Willitts guides you through key historical moments and literary works of the Second Temple period. Discover the history between Israel's return from Babylonian exile, beginning in 583 BC, and the destruction of the Jerusalem temple in AD 70. Develop an understanding of the beliefs of Jewish groups such as the Pharisees, Sadducees, and Essenes. Survey a vast array of Second Temple literature, from the Old Testament Apocrypha to the writings of Philo and Josephus.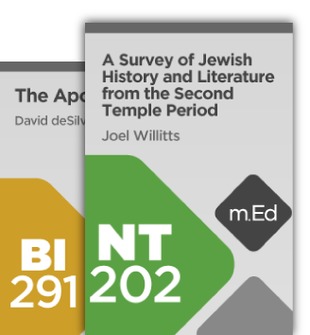 Get A Survey of Jewish History and Literature from the Second Temple Period with Dr. Joel Willitts in the Between the Testaments Bundle.
Explore the cultural context of Scripture
Want to use Logos 6's new Cultural Concepts tool? It comes in Logos 6 Bronze base packages (or crossgrades), and gets more valuable the higher up you go.
See all base packages that come with the new Cultural Concepts tool.
Get the best in biblical scholarship
The Word Biblical Commentary delivers the best in biblical scholarship, from the leading scholars of our day who share a commitment to Scripture as divine revelation. This series emphasizes a thorough analysis of textual, linguistic, structural, and theological evidence. The result is judicious and balanced insight into the meanings of the text in the framework of biblical theology. These widely acclaimed commentaries serve as exceptional resources for the professional theologian and instructor, the seminary or university student, the working minister, and everyone concerned with building theological understanding from a solid base of biblical scholarship.
More than fifty contributors—all of whom rank among the leading Christian scholars of the English-speaking world—write authoritatively on the portions of Scripture in which they specialize. This collection also includes an enviable scholar's array of Bible translations and Greek and Hebrew resources for in-depth research.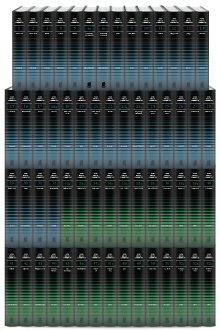 Get Word Biblical Commentary today.