Get the Louw-Nida Greek Lexicon
Louw-Nida Greek Lexicon is a modern Greek lexicon using the concept of "semantic domains." This lexicon differs from other lexicons in that it does not arrange words alphabetically and it does not give one listing of a word with all of that word's meanings after it. Instead, it breaks words down by their various shades of meaning. It then groups all of those entries together and organizes them by topics and sub-topics. It shows the nuances in word meanings and explains difficult expressions and idiomatic usages of words, and even provides advice on how words might be translated under various conditions. Since it groups words by meanings, it shows distinctions in meaning between similar words, and also between differences in one word's meaning in different contexts, as well as showing the overlaps between word meanings.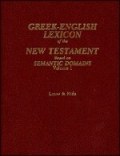 Get the Louw-Nida Greek Lexicon today.
Study biblical counseling with Elyse Fitzpatrick
Whether you're the worship pastor or the Sunday school teacher, your ministry requires your unwavering identity in Christ. In these Mobile Ed courses, Elyse Fitzpatrick lays the groundwork to growing this Christocentric identity. Under her direction, you'll learn the importance of building Christ-centered identities in your leaders, your peers, and those whom God has entrusted to you—while at the same time, developing and growing your own. You'll learn the basics of Christian counseling through the ministry of Jesus' work on the cross, and discover the importance of God's Word in relational ministry.
These three courses—in counseling and personal and professional development—build the fundamental character principles every growing and learning Christian must have. Elyse Fitzpatrick brings over 24 years' of biblically-focused counseling to your education, helping you understand the importance of a rock-solid identity in Christ, and teaching you methods for imparting this knowledge to others.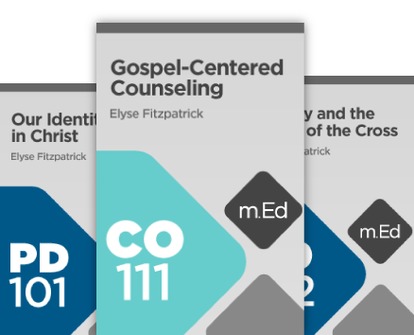 Get the Mobile Ed: Elyse Fitzpatrick Bundle.
Get the best in biblical scholarship
The Word Biblical Commentary delivers the best in biblical scholarship, from the leading scholars of our day who share a commitment to Scripture as divine revelation. This series emphasizes a thorough analysis of textual, linguistic, structural, and theological evidence. The result is judicious and balanced insight into the meanings of the text in the framework of biblical theology. These widely acclaimed commentaries serve as exceptional resources for the professional theologian and instructor, the seminary or university student, the working minister, and everyone concerned with building theological understanding from a solid base of biblical scholarship.
More than fifty contributors—all of whom rank among the leading Christian scholars of the English-speaking world—write authoritatively on the portions of Scripture in which they specialize. This collection also includes an enviable scholar's array of Bible translations and Greek and Hebrew resources for in-depth research.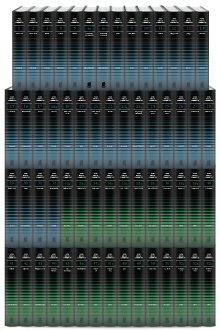 Get Word Biblical Commentary today.