Explore the Kings of Israel with Dr. Lamb
Learn what Samuel and Kings say through their own words and through the lens of their original contexts, and discover how they shape discipleship today. This two-course Kings of Israel Bundle will not only enrich your understanding of the Historical Books, it will also improve your exegetical skills. From the birth of Samuel to the exiles of Israel and Judah, these courses explore the textual and theological issues in these historical books.


Get the Kings of Israel Bundle today.
Study textual variants with Logos 7
Logos 7's Textual variants tool lets you dig into the differences in source texts to explore when and where variations come from. When you encounter differences in major translations, the Textual Variants tool lets your curiosity take you as deep as you want to go.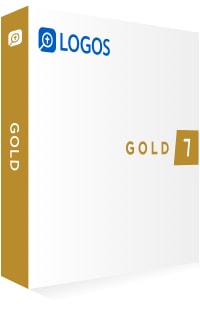 Save on the best resources of 2017
You picked, we picked, and we've compiled the most-purchased and highest-rated resources from 2017. Save up to 33% on commentaries, Bible dictionaries, courses, and more.