Dr. George Guthrie discusses the book of Hebrews (:10), and Dr. Steve Runge reports from the Faithlife Language Lab (3:50). (more…)
Tremper Longman III is the Robert H. Gundry Professor of Biblical Studies at Westmont College. He's written over 25 books, and his writings have been translated into 17 different languages. He's one of the main translators of the New Living Translation, and has served as a consultant on other popular Bible translations including The Message, the New Century Version, the Holman Standard Bible, and the Common Bible.
Did you appreciate the insight Longman shared about the Book of Exodus? Get the Mobile Ed course on Exodus to explore the themes of salvation, law, and God's presence with this award-winning scholar. Longman will take you step by step through Israel's salvation from Egyptian bondage, the receiving of God's law, and God's command to build the tabernacle. You'll see how to connect these events to the New Testament and learn how Jesus is the fulfillment of the exodus and how specific events in Exodus mirror Jesus' life and ministry.
Get Tremper Longman III's course on Exodus today!
See Archaeology in Action
Explore archaeological digs in Israel by joining distinguished scholars in the field, who will teach you the processes and practices of biblical field archaeology. Learn the tools and techniques used by archaeologists and volunteers to find relics buried for millennia. Discover the passion of those who have invested their lives into uncovering and studying material culture. Watch as they unearth objects for the first time after thousands of years.
In this course, filmed on site in Israel, you'll experience the process of a dig and hear directly from archaeologists. Their findings shed light on what life was like in the first century world of Jesus and the apostles.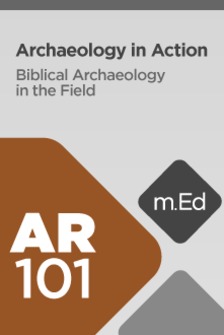 Get Archaeology in Action: Biblical Archaeology in the Field.
Discover the world of Jesus
Join distinguished professor Dr. Craig A. Evans on a journey to some of the most significant New Testament archaeological sites. Filmed on-site in Israel's Galilee region, Dead Sea region, and Jerusalem, this course will give you insight into first-century socioeconomic life and will help you grasp the historical and biblical context of Jesus' ministry.
As the course takes you through cities and other locations around the Sea of Galilee, you'll learn where Jesus and his disciples walked and lived, including Capernaum, the headquarters of Jesus' Galilean ministry. Discover how the Qumran Dead Sea Scrolls reveal how deeply rooted in the Old Testament the early Christian movement was, and hear how these texts have been preserved for future generations. Explore burial practices and evidence of crucifixion in the first century in Jerusalem.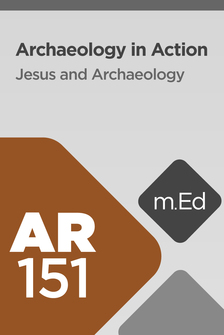 Get Archaeology in Action: Jesus and Archaeology.
Get 40% off in the March Publisher Spotlight sale
Whether you're learning the basics or discovering the connections between the Old and New Testaments, we have resources to help you grow in your Bible study. Here are a few can't-miss resources at unbeatable prices:
Reformed Expository Commentary (30 vols.)

Mentor Commentary Series Collection

Gospel according to the Old Testament Series (18 vols.)

Studies in Theology (34 vols.)

Basics of the Faith Series (39 vols.)
Dr. Steve Runge introduces referring expressions in Hebrews 2:10 (:10), and Kay Warren discusses how to counsel a friend with mental illness (2:00).
Learn how language affects Scripture with Dr. Runge
Our understanding of the Greek New Testament is based almost entirely on English translations, but how would our understanding of the Greek text change if we read it for what it is—as Greek?
With the Lexham Discourse Greek New Testament Datasets, we can now get behind the words of the New Testament writers and discover the particular linguistic tasks that inform translation and interpretation. The Lexham Discourse Greek New Testament Datasets identifies discourse markers and performs complex discourse analysis of the entire New Testament quickly, easily, and accurately, which makes it one of the most advanced tools for studying the Greek text of the New Testament. [Read more…]