Learn about Old Testament Exegesis with Jason DeRouchie
Embark on a journey of OT Hebrew exegesis with Jason DeRouchie. The books of the OT were the only Scriptures Jesus had. It was books like Genesis and Deuteronomy, Isaiah and Psalms that shaped Jesus' upbringing and that guided His life in ministry as the Jewish Messiah. It was these Scriptures that Jesus identified as God's Word and that He considered to be authoritative; it was these Scriptures that He believed called people to know and believe in God and guarded them against doctrinal error and hell. This course will give you the tools you need to access meaning in the OT and then apply it to your life. It will help you to grow in reading God's living Word for depth and not just distance.
Study Old Testament Exegesis with Dr. DeRouchie
Read Dr. DeRouchie's insights about the Old Testament
What the Old Testament Authors Really Cared About: A Survey of Jesus' Bible by Jason DeRouchie is gospel-centered, portraying the Old Testament as the foundation for a fulfillment found in the New Testament. Each chapter is written by an Old Testament scholar who is a skilled teacher at one of the finest evangelical schools in North America and specializes in the biblical book covered.
John Piper says, "Jason DeRouchie has a sure hand when it comes to guiding a team of scholars. The aroma of his God-centered, Christ-exalting commitments permeate this survey. . . . I would happily put this in the hand of every church member."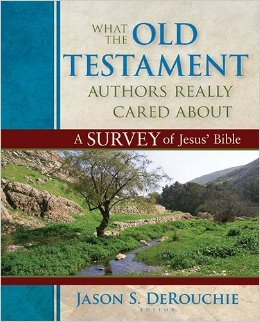 Get What the Old Testament Authors Really Cared About: A Survey of Jesus' Bible.
Get The Unseen Realm
The psalmist declared that God presides over an assembly of divine beings (Psa. 82:1). Who are they? What does it mean when those beings participate in God's decisions (1 Kings 22:19–23)? Why wasn't Eve surprised when the serpent spoke to her? Why are Yahweh and his Angel fused together in Jacob's prayer (Gen. 48:15–16)? How did descendants of the Nephilim (Gen. 6:4) survive the flood (Num. 13:33)? What are we to make of Peter and Jude's belief in imprisoned spirits (2 Pet. 2:4; Jude 6)? Why does Paul describe evil spirits in terms of geographical rulership (thrones, principalities, rulers, authorities)? Who are the "glorious ones" that even angels dare not rebuke (2 Pet. 2:10–11)?
The Unseen Realm presents the fruit of Dr. Heiser's fifteen years of research into what the Bible really says about the unseen world of the supernatural. His goal is to help readers view the biblical text unfiltered by tradition or by theological presuppositions. "People shouldn't be protected from the Bible," Dr. Heiser says. But theological systems often do just that, by "explaining away" difficult or troublesome passages of Scripture because their literal meaning doesn't fit into our tidy systems.

Add the Unseen Realm to your library.
Get the best in biblical scholarship
The Word Biblical Commentary delivers the best in biblical scholarship, from the leading scholars of our day who share a commitment to Scripture as divine revelation. This series emphasizes a thorough analysis of textual, linguistic, structural, and theological evidence. The result is judicious and balanced insight into the meanings of the text in the framework of biblical theology. These widely acclaimed commentaries serve as exceptional resources for the professional theologian and instructor, the seminary or university student, the working minister, and everyone concerned with building theological understanding from a solid base of biblical scholarship.
More than fifty contributors—all of whom rank among the leading Christian scholars of the English-speaking world—write authoritatively on the portions of Scripture in which they specialize. This collection also includes an enviable scholar's array of Bible translations and Greek and Hebrew resources for in-depth research.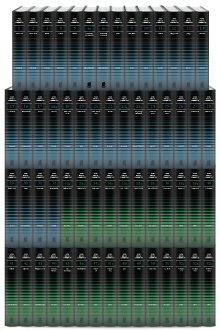 Get the Word Biblical Commentary today.
Save up to 80% on Logos resources
Get limited-time, low prices on Logos 7, books from Baker Publishing, and other top biblical resources.