Discover clause participants for yourself
The Clause Participants section in Logos 6 classifies people, places, and things by how they relate to the action of the clause—not just its sentence structure. Discover where people, places, and things occur in a clause both grammatically and semantically.
For example, when you look up "to heal," you'll find everyone who participated in the healing, including subjects and objects. If you search this verb associated with Peter, you'll see when Peter was healed and when Peter did heal—revealing passages when he was both the subject and object.
This feature is available in Silver base packages and above.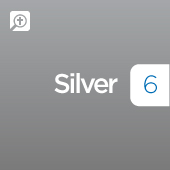 Explore all base packages that have the Clause Participants Section.
Get more insights on James from Dr. Runge
Study and teach James like never before! Dr. Steve Runge, author of Discourse Grammar of the Greek New Testament, provides discourse-based commentary, featuring custom-designed slides to use in your teaching. Talented designers tailored these infographics to illustrate the key ideas of each passage, and you can export them for use in your own sermons or Bible studies.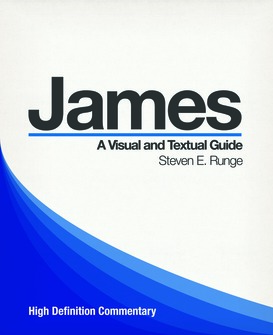 Preorder High Definition Commentary: James today!
Explore the Logos Bible app
The free Logos mobile app puts powerful resources in the palm of your hand, giving you the very best in mobile Bible study. It syncs across all platforms, so you can pick up right where you left off on any other Web-enabled device. Download the free Logos app today, and experience fuller, richer Bible study wherever you go.